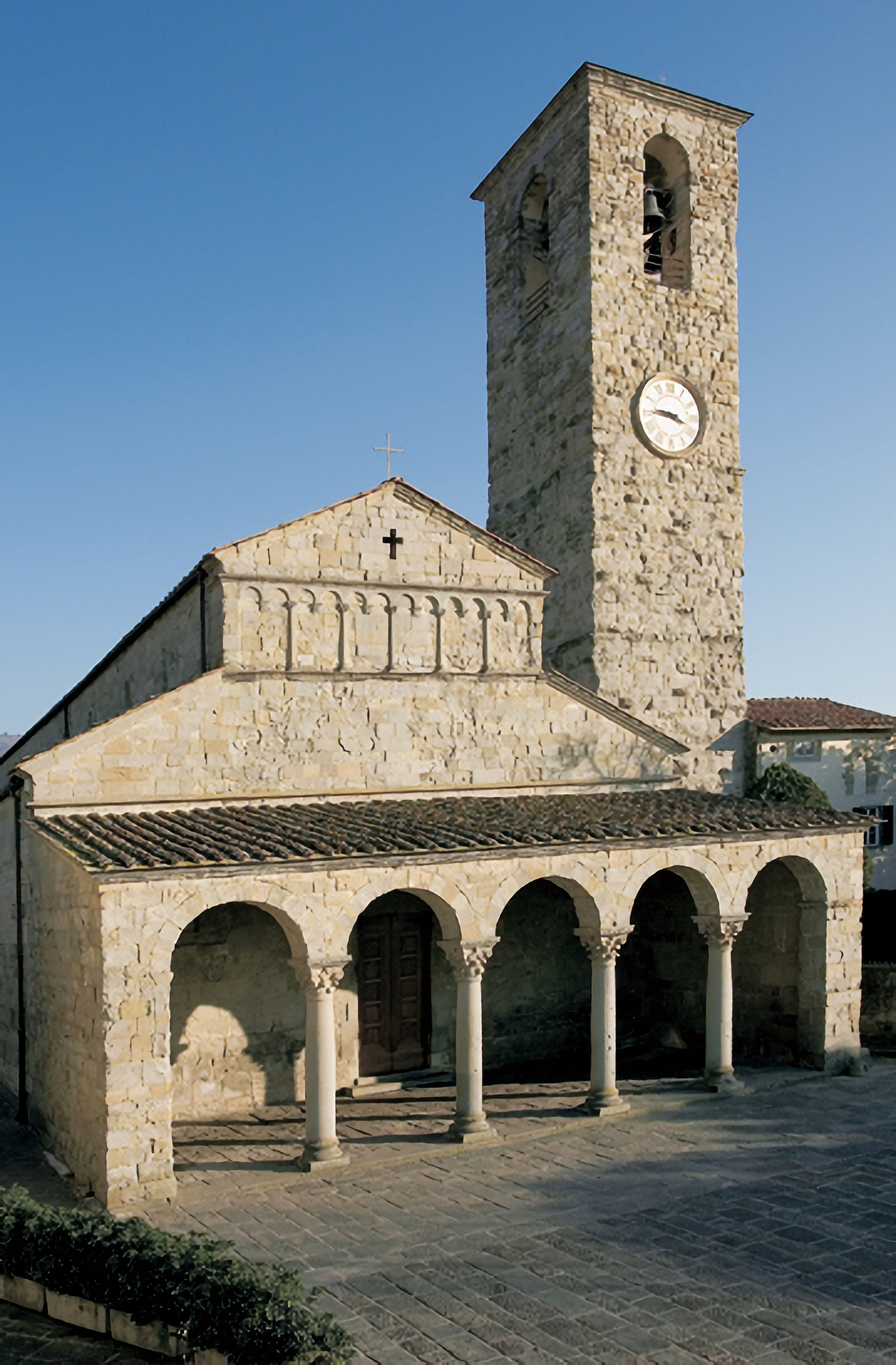 It was then rebuilt in the twelfth century and became the religious and management center of the territory (piviere or plebiscite) with numerous suffragan churches.
The pieve was erected along the via Cassia, traced on a route of Etruscan epoch. The derivation of the toponym Cascia is attributed to this road, but it is much more probable that this is connected to the Latin name Cassius, referred to a landowner in this area.
Today the parish church is in the Romanesque plant that we could define original, in fact the restorations of the '30s and '60s of the twentieth century have eliminated the masonry and decorative layers that had changed the appearance both inside and outside.
Its stone monumentality stands out in the surrounding square, the portico that precedes it is a happy addition of the Renaissance period that seems to plastically realize the ornamental motif of the small arches under the tympanum.
The bell tower on the side of the church is 32 metres high and it is connected to the church by a wall built in the XV century by the parish priest Roberto Fochi.
The interior is divided into three naves that culminate in the only central apse. The twelve monolithic columns, which recall both the tribes of Israel and the Apostles, have Corinthian capitals.
Their sequence is interrupted by the two pillars that delimit the presbytery area. Two capitals on the right side, whose symbolism is still to be deciphered, have a more complex decoration, one with a series of horses mounted by a horseman and a child, the other with human, animal and vegetable heads, echoing pre-Christian divinities who were protectors of the countryside.