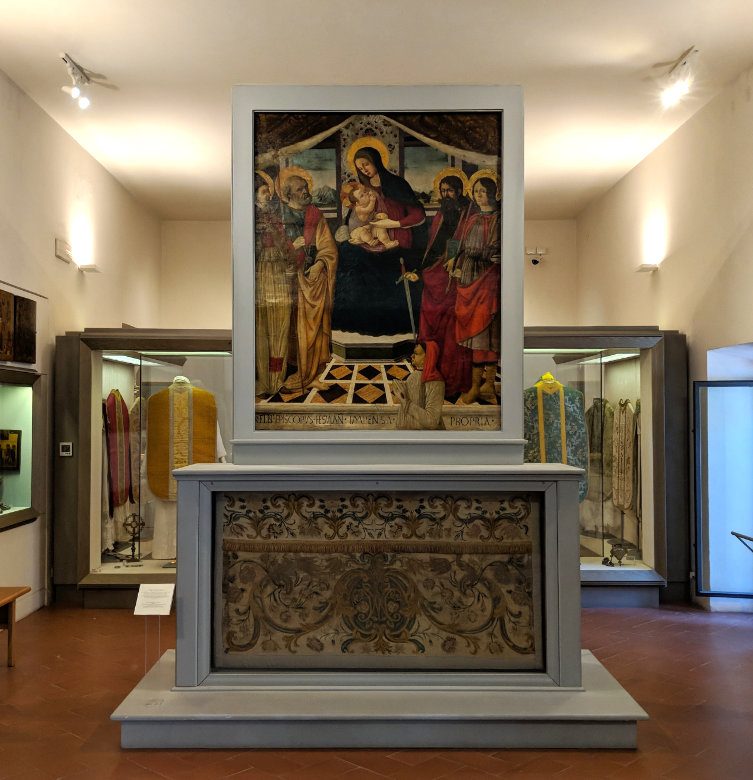 The museum is located in the apse area of the parish church of San Pietro a Cascia, spread over two floors and is equipped with a small book shop at the entrance, with publications often found elsewhere.
The exhibition traces the history of the parish and its territory with painted objects and liturgical vestments belonging, as well as Cascia, to the churches of the surrounding area, including San Giovenale, Cancelli, Pontifogno, Forli, Sant'Agata, San Donato in Fronzano, Pitiana, Sant'Ellero.
The reconstruction of an altar at the center of the first room, with the exposition of a precious frontal and a table of Ghirlandaio's school, constitutes a visual element of great symbolic significance, since it summarizes in a simplified form those that were the fifteenth-sixteenth-century altars present in the parish, definitively eliminated by the radical restoration of the Sixties of the twentieth century.
In this sense, the Masaccio Museum can be considered the historical memory of the parish church with the great altarpieces recovered from the deposits and returned to where they belong.
The other important identifying mark of the museum is the Trittico di San Giovenale, the first work of a very young Masaccio to whom the museum owes its title.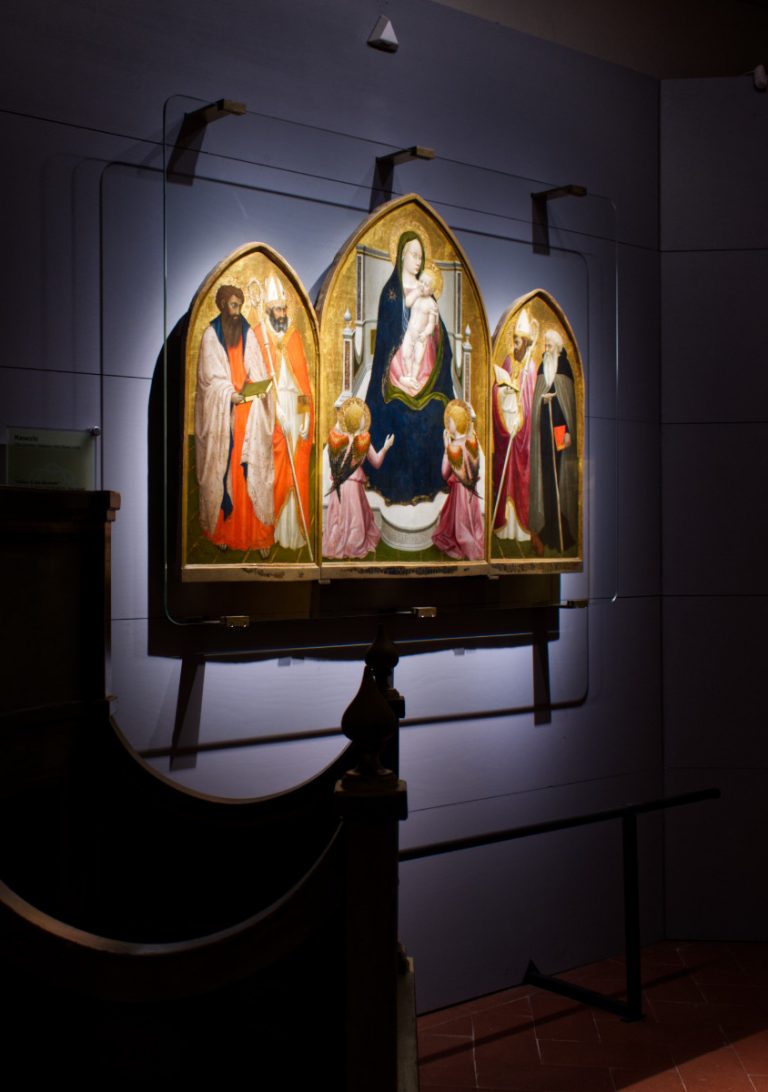 Exhibited in a dedicated room, where it stands alone, the Triptych offers itself to the vision in all its beauty thanks to a perfect lighting that helps the reading of the numerous and precious details. In the room there are also explanatory panels and a touch screen that analyzes the work in every aspect.
The last room of the first floor, called Camera del Pievano, wanted by the priest Passerini, pievano from 1740 to 1747, presents a beautiful eighteenth-century fresco of great breath, with allegorical figures and false perspectives.
On the upper floor, the room of the portraits of Pievans and Bishops of Fiesole and an exhibition of ancient manuscripts from the parish archives complete the immersive journey into the history of the parish.